Alberta & BC Rockies Home & Real Estate Directory & Resources
This section provides information about home-related services including real estate agencies, renovators, furniture companies and lawn and garden maintenance contractors. We also give you valuable advice about where to buy a home and how to decorate it.
Great Shortcut: MovingInCanada.com!
Home neighbourhood info, and local searches for realtors, movers, home builders is also on our sister site MovingInCanada.com. (This site does not have any of the other local information found on FoundLocally.com)
Get real estate news, stats, and mortgage rate updates on MovingInCanada's Facebook & Twitter
Below the recent postings are our important Reference & Links for Alberta & BC Rockies business.
Alberta & BC Rockies Real Estate & Relocation Business Directory & Stories
New Listings
Here are some businesses and organizations recently added to the FoundLocally.com FREE Directory.


Watch for their posts of news, events, jobs, and flyers/sales!

Add Yourself...
Rating&nbsp& Reviews
Here are some reviews and ratings for local businesses, posted by consumers:

More Ratings...
Alberta & BC Rockies Open Houses
Realtors in our directory can post their 'Open House' events (typically one day) to our events calendar


Here are some upcoming 'Open House' events held in and around Alberta & BC Rockies:

More Events..
Homes, Gardens & Real Estate News
Here are some recent news announcements posted by local businesses, with their FREE Listing.

Alberta & BC Rockies Savings
Here are some coupons, discount offers, and sales posted by the businesses inour the FoundLocally directory:

More Savings...
Featured Listing
IGA Independent Grocers Alliance
IGA searches for only the best local growers, premium ingredients and fresh picks from land and sea in order to bring you quality choices every single day. Also, convenient full service Deli for salads and deli meats, bistro, bakery and florist.

More Info


Featured Listing
BellStar Realty
Canmore Real Estate.Your Rocky Mountain Realtor. Call with any questions regarding Real Estate in Canmore Alberta !

More Info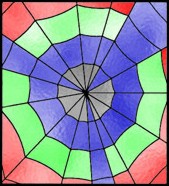 Featured Listing
Brookside Design Group Ltd
Custom stained glass designs - if you can imagine it - likely it can be made ! E-mail us for more information.

More Info


Featured Listing
Canmore Home Hardware
In more than 1000 stores all across Canada, Home Dealers are there to help their neighbours. It can be anything at all - from planning the largest home building or renovation project to finding the perfect gift item. Help is close to Home.

More Info


Featured Listing
Sobeys Foods
Sobey's is Canada's 2nd largest grocer, with 1300 stores and 75,000 employees across Canada. Sobeys offers a bakery, deli, florist, seafood and meat departments. Get your custom cake at the bakery and custom pizzas and/or party platters at the deli.

More Info


Featured Listings
Add Your Free Listings
If you're not listed
If your business is not already in the FoundLocally directory (try the SEARCH box at the top), and you would like to be featured (randomly), add yourself to the Free Listings!

More Info


Golden (BC Rockies neighbourhood)
This community lies at the point the Kicking Horse River joins the Columbia. Golden is the popular jumping-off point for both Glacier and Yoho national parks, rafting, skiing, and mountain biking

More info...
Invermere (BC Rockies neighbourhood)
At the northern end of Lake Windermere. It is the commercial centre of the Columbia River valley. Today tourism is the major industry.

More info...
Radium (BC Rockies neighbourhood)
Orifinally Sinclair Hot Springs, but renamed in 1915 due to high radioactivity in the spring water. opening the commercial Hot Springs

More info...
Kimberley (BC Rockies neighbourhood)
The city is built on the slopes of Sullivan and North Star mountains, Canada's second highest city. It is home to a vabarian-themed village and the Kimberley Ski |and Summer Resort.

More info...
Revelstoke (BC Rockies neighbourhoods)
Just west of Rogers Pass and Glacier National Park is very scenic. The town lies at the junction of the Trans-Canada Highway and the Columbia Rive

More info...
Alberta & BC Rockies Homes & Gardens Information